AUTODESK BIM 360 DESIGN
BIM® 360® Design enables teams, within one or multiple companies, to securely perform Revit cloud worksharing and manage the exchange of work-in-progress data across the project lifecycle. Centralize design collaboration and design data exchange on a common data platform in the cloud to help improve productivity and reduce rework.
WHY BIM 360 DESIGN?
CONNECT TEAMS
Teams within one company or across multiple companies can seamlessly collaborate in Revit while staying focused on their portion of the project. With robust access controls, you can ensure the right information is in the right hands throughout the project. Provide
greater project visibility so extended team members can review and participate in the design process, empowering faster, more informed decision making.
MANAGE THE EXCHANGE OF DESIGN DATA
With BIM 360 Design, key decision makers have transparent views into the overall state of the
project. Reduce rework and ensure accountability for deadlines with trackable coordination activity
recorded for all teams.
VISUALIZE DESIGN CHANGES TO REDUCE REWORK
No more hunting for revision clouds or exporting to 3rd party tools. With the ability to see how new design information will impact ongoing work directly in BIM 360, design teams and key non-design decision makers can reduce rework and downstream construction delays..
SAVE ON IT MAINTENANCE AND PUT STORAGE WORRIES ASIDE
Since BIM 360 Design stores your data in the cloud, you can stop worrying about IT maintenance,
expensive servers, or running out of storage.
NEVER RUN OUT OF SPACE
Unlimited storage for your project data is available in the cloud.
MORE ABOUT BIM 360
Video: What is building information modelling (BIM)?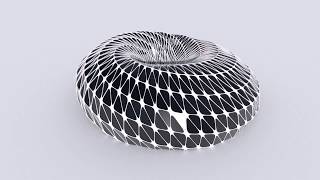 Many iconic structures popping up all over the world—from skyscrapers to bridges—are designed and built using Building Information Modeling (BIM), a 3D-modeling process that is transforming the architecture, engineering, and construction industry.